Alert Property Group -
Last update: 27 January 2017.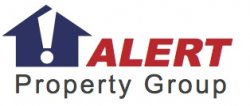 Click here to see current Alert Property Group listings
---
Main Contact: Alert Property Group
Mobile: 1300 527 ...
Mobile: 1300 527 ...

Postal Address:
Po Box 760 Queensland Surfers Paradise Australia
Online Profile: Alert Property Group
Alert Property Group - We put our clients first! Advice, Service, Support and Trust are the key values at Alert Property Group. Our expertise includes Residential and Commercial property Sales, Rental and Leasing, we also offer Business Brokering, including our Hotel and Leisure division which specialises in Management Rights, Motels and Hotels. Alert Property Group team of agents offer years of experience, industry knowledge, professionalism and above all a positive attitude towards your needs. Our ongoing training program has delivered impressive success in the sales arena delivering us loyal and satisfied clients. Alert Property Group is Queensland\\\'s foremost virtual real estate agency. We cover all regions of Queensland from the Gold Coast and Brisbane all the way up to North Queensland.
---