Onsite Sales -
Last update: 26 July 2017.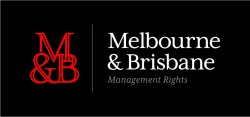 Agents:
Click here to see current Onsite Sales listings
---
Main Contact: Charles Yuan
Mobile: 0448093...
Mobile: (07) 3382 0...

Street Address:
Suit 7, 20 Norton Street Upper Mt Gravatt , 4122 Australia
Postal Address:
Suite 7, 20 Norton Street Upper Mt Gravatt Queensland 4122 Australia
Online Profile: Onsite Sales
Onsite Sales is a Brisbane based agency specialised in management rights listing and selling. Our agents are located in Brisbane, Gold Coast, Sunshine Coast, North Queensland and Central Queensland. Being bilingual in English and Chinese we target and promote in greater ranges of customers including overseas.
---