Management Rights


management rights, varsity lakes: Permanent
NEW LISTING! Posted 6 days ago.
MANAGEMENT RIGHTS, Permanent.
ID:3702230
Varsity Lakes, QLD
$650,000

Net Income: $ 98,190 (actual)
Remuneration $ 79,457
Letting Pool: 18
Manager Unit Value: $ 310,000
Manager Unit: 3 Bedrooms
---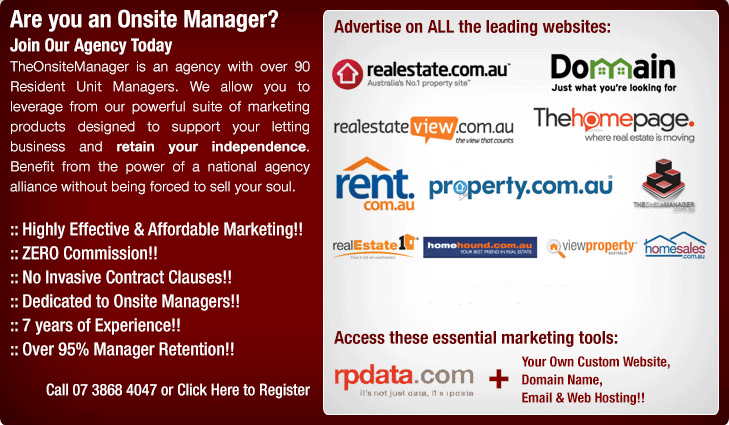 Property Portals
TheOnsiteManager.com.au is dedicated to servicing the Management Rights and Resort Management industry.
We publish the largest collection of property management rights in Australia as well as a range of hospitality properties for sale. We maintain a library of industry advice, news, events and discussions, actively contributed by numerous industry professionals. We provide a business directory of professionals servicing the MR industry. Finally, we are an independant Real Estate Agency (licence 3539447) comprised of onsite managers.