Resort & Apartment Sales -
Last update: 01 November 2023.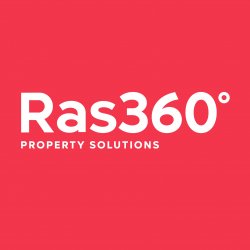 Resort & Apartment Sales, also known in the industry as RAAS Property Group, is a specialist in apartment and townhouse sales, as well as Management Rights business sales since 2002. Currently ranked the 4th biggest seller of property in Queensland by RealEstate.com.au, RAAS: - Is ranked as 86th best property agency in Australia by Rate My Agent in 2023 - Attracts an average of 12,000 unique visitors to raas.com.au, 214 buyer enquiries and 395 rental enquiries every week - Offers a highly active investor and owner occupier database of over 23,000 contacts - Sells an average of 250 units, and 30 Management Rights businesses every year - Consistently achieves record sales within the Management Rights complexes that our agents represent As well as our award-winning agents across Brisbane, Gold Coast, Sunshine Coast, Northern NSW and regional QLD, RAAS enables Management Rights owners their own connectivity to sell and rent within their complex via our RAAS Advantage program. Our 3 unique models make it easy for complex managers to promote and administer their services via all the major portals and online property services for a fraction of the actual cost - a cost calculated at over $10,000 in savings every year. With our regular partner training, online and in-person events, RAAS trains our MR owners and managers on how best to market their properties and services for maximum return. To see more about the RAAS Advantage program visit https://www.raas.com.au/raas-advantage Our Property Consultants and Business Brokers offer Management Rights owners the solutions to protect and grow their business, and when the time comes, can assist in the sale of their Management Rights business. RAAS has been selling existing and off-the-plan MR businesses across Queensland for the past 20 years via our broker network and is a proud member of ARAMA. The RAAS team is growing our Queensland-wide network and looking for established and new agents on the search for a strategic edge in their sales career.
Main Contact: Christopher Jones
Mobile: 0755930...
Office: 0755930...

Street Address:
Lawson Street Southport , 4215 Australia
Postal Address:
PO Box 19 Southport QLD 4215 Australia
Click here to see current Resort & Apartment Sales listings
---
} ?>