RCA Business Brokers -
Last update: 03 September 2018.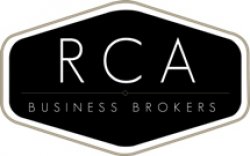 http://www.rcabusinessbrokers.com.au
Welcome to RCA Business Brokers, we specialise in the sale of Off The Plan and Established Management Rights in Queensland and Melbourne. With well over 3,000 management rights businesses in Queensland alone, there really is no better time than now to invest in one of the fastest growing accommodation industries in Australia. With over 50 years collective, direct involvement in Management Rights, Motels and Resort Sales and Consultancy, RCA Business Brokers have the knowledge and experience to help you make informed decisions when buying or selling your next management rights business. Management Rights are a unique business model that provides you with a home, a business, an income and a lifestyle. This industry offers opportunities for the average mum and dad manager with no qualifications, to the large scale professional operator running numerous accommodation businesses. If you are looking for a recession proof business model, one you can control from the comfort of your own home and bring together property, convenience and the freedom to choose your own lifestyle… Management Rights may be just what you're looking for. There are a number of questions you need to consider before choosing the management rights business that is right for you and the team at RCA Business Brokers are always more than willing to help answer any questions or concerns you may have. So take some time, explore the resources available to you and let RCA Business Brokers help you make an informed decision. We have a great range of Management Rights For Sale and there is no better time to buy or sell your Management Rights business. Having been involved with Management Rights for over 20 years, RCA Business Brokers have built up solid relationships with a range of industry specialists who can help you get your next business up and running. Comprehensive Government controlled legislation providing great industry security, simple licensing requirements, a combination of fixed and floating income streams paid monthly, no hidden expenses and the choice of a business style, size and location that suits your lifestyle. Don't let your work control your life. Consider a change, consider Management Rights. For an obligation free discussion with one of our experienced sales staff, contact RCA Business Brokers today at 07 3554 0040.
Main Contact: Rod Askew
Mobile: 0411758...
Office: 07 3554 0...

Street Address:
Boundary Street Spring Hill , 4000 Australia
Postal Address:
PO BOX 411 THE GAP Queensland 4061
Click here to see current RCA Business Brokers listings
---
} ?>